What it means when you shop local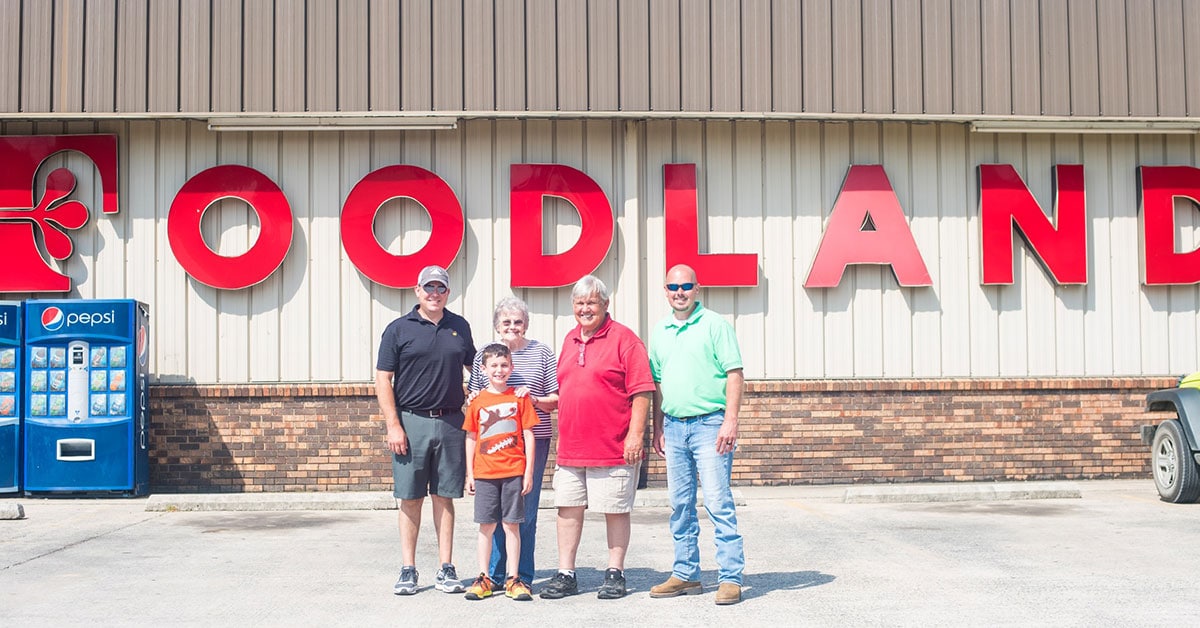 You might have heard the phrase "shop local" thrown around when referring to local businesses, but do you know what the impact of that phrase really means? As your local neighborhood grocer, we understand our immense responsibility to support our communities and are committed to the growth and prosperity of the areas we serve. We know you have choices when it comes to your grocery shopping, so here's a run-down of what happens when you "shop local." 
More of your money will be kept in your local economy
For every $100 you spend at locally owned businesses, $68 will stay in the community. What happens when you spend that same $100 at a national chain? Only $43 stays in the community.*
You embrace what makes your community unique
Local businesses tailor their products and approach to their customer base in that community, so you can bet your basic needs will be met in a more personal way. You might find that more community specific items are being stocked in your local grocery store than any chain store could provide.
You create local jobs
Shopping at local businesses creates more local jobs than shopping at major chain or online companies. That means by buying local, you help create jobs for your friends and neighbors, contribute to improved public infrastructure, and invest in your community both socially and economically.* When you shop locally, you help create jobs for teachers, firemen, police officers, and many other essential professions.
You help the environment
Shopping at a local business conserves energy and resources in the form of less fuel for transportation and less packaging for shipping.
You nurture community
Local business owners know you, and you know them. Studies have shown that local businesses donate to community causes at more than twice the rate of chains. Local business owners invest in the community because they have a vested interest in the future of the community.
You conserve your tax dollars
Shopping in a local business district means less infrastructure, less maintenance, and more money available to beautify your community. Also, spending locally instead of online ensures that your sales taxes are reinvested where they belong— in your community!
You create more choices
Locally owned businesses pick the items and products they sell based on what they know you like and want. Local businesses carry a wider array of unique products because they buy for their own individual markets. A marketplace of hundreds of small businesses is the best way to ensure innovation and low prices over the long term.
You take advantage of their expertise
You are their friends and neighbors, and locally owned businesses have a vested interest in knowing how to serve you. They're passionate about what they do. Why not take advantage of it?
You invest in entrepreneurship
Creativity and entrepreneurship are what the American economy is founded upon. Nurturing local business ensures a strong community. Local economic growth will attract new talent and professionals, who may, in turn, create businesses of their own, enhancing a local economy.
You receive better customer service
When shopping at local businesses you're seen as an individual not a consumer statistic. The rapport that is built between small businesses and the customer is often long standing and the service received is generally better when you are familiar with the staff. Because they have a smaller consumer base, local businesses have the advantage of tailoring their sales strategies to the local customer and community rather than having to stick with nationwide marketing plans.
*Source: Civic Economics – Andersonville Study of Retail Economics.
*Source: Why Buy Local? – Michigan State University
Center for Community and Economic Development